Westwood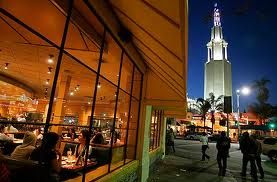 WELCOME TO WESTWOOD!
~Search Homes Below~
Westwood is a commercial and residential neighborhood in the northern central portion of the Westside region of Los Angeles, California. It is the home of the University of California, Los Angeles (UCLA).
The 2000 census found that the forty-seven thousand people living in the neighborhood were generally young and moderately diverse ethnically, with a generally high level of income and education.
The neighborhood was developed after 1919, with a new campus of the University of California being built and opened in 1926. Other attractions besides the UCLA campus include Westwood Village, with its historic motion picture theaters, restaurants and shopping, Westwood Village Memorial Park Cemetery and the Hammer Museum. Holmby Hills is considered one of the wealthiest residential areas in Los Angeles, and the Geffen Playhouse attracts theater-goers. A Mormon temple is also prominent.
There are four elementary and one middle school in the neighborhood.
Westwood Properties
$5,841,986
Average Listing Price
CLAW listings last updated Sep 27, 2022 10:10:pm.